Do you want to quit smoking without the struggle?
Maybe Part of you wants to quit but part of you doesn't?
This Program Can Help You Want to Stop Smoking
How can an NLP (Neuro Linguistic Programming) exercise help me?
NLP has been used by professional athletes to "get in the zone" to be good at their game and you can use NLP to get into the mindset of being a nonsmoker to take back control.

Benefits of this Program
Learn about the associations that keep you stuck
Discover the #1 Driver for Changing a Habit
Make those "triggers" work FOR you instead of against you
Take Back Control
Boost Your Desire to WANT to Stop Smoking
Discover How You Can Be Comfortable as a NonSmoker
Make Kicking-the-Habit Easier Than Ever Before
By the end of this program you will disconnect those subconscious chains connecting you to the smoking habit, and replace those connections with the satisfaction of being a nonsmoker.
This Program Includes:
-Introduction to the two MAJOR DRIVERS for change that drive people to change a habit!!
-Three warmup exercises leading you step-by-step through a powerful NLP technique.
-Three Part Mind Movie NLP exercise where you will run your mind movies in your mind - to break apart those old triggers and connections that kept you trapped in a smoker's prison.
-Engaging guided NLP exercise to connect the feelings of comfort, satisfaction, and ease, to being a nonsmoker.
-An advanced NLP Rapid Change Technique that has been proven to cause a shift in a matter of minutes.
After you complete your warmup exercises and feel ready to Run your Mind Movie, you may be surprised at how quickly this powerful technique can change how you feel about smoking.
You may no longer feel 'trapped' by that habit - you will feel more at ease at the thought of being a nonsmoker, and you will Feel More in Control - able to make your own choice about how, when and where YOU are ready to quit.
Your Instructor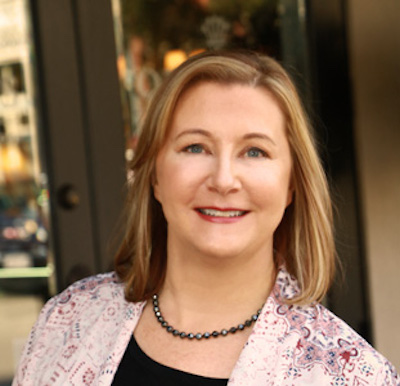 Becky Hays, Certified Master NLP Life Coach & Hypnotherapist, offers programs and services to help you live a better life.
Since 2007 Becky has held private coaching sessions with guided hypnosis & NLP therapy in her downtown Austin office and with remote clients from Hawaii to NYC and beyond. Remote sessions available by phone or video. www.open2transformation.com
Member of National Guild of Hypnotists
Member of National Society of NLP
Presenting Faculty Member at International Convention of NGH
In 2010 Becky co-produced the groundbreaking documentary Beyond Belief. This film explores the Power of the Subconscious Mind, and how subconscious "limiting beliefs" can keep people stuck, while tools such s hypnosis and NLP can help people make amazing changes in their life.
One decade later, in 2020, the film is still in distribution available on amazon, and through a global distributor, and has been used by NLP Training Centers around the world.
Course Curriculum
Welcome
Available in days
days after you enroll
Basic Foundation- Warmups!
Available in days
days after you enroll
Mind Movies Exercise
Available in days
days after you enroll
If part of you wants to kick the habit but part of you wants to hold onto it - then sign up for Mind Movies.
This powerful program is easy to do, self-paced, and can break apart those subconscious connections that KEEP you hooked. This gives you back control.
Now YOU get to decide - when to quit.
YOU get to CHOOSE when you want to break those chains to be FREE.
Mind Movies Gives you back CONTROL.